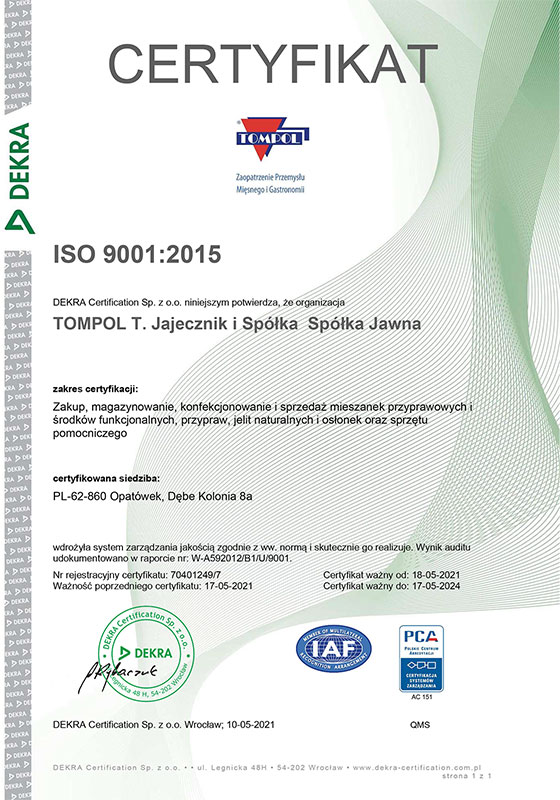 The primary aim of TOMPOL company is to meet customer expectations and to achieve and maintaining high level of services provided by the quality, reliability, timeliness and comprehensiveness.
Quality policy we realize actions within the framework introduced in our company quality management system, which meets the requirements of ISO 9001-2008 with the full involvement of the whole management and the participation of all employees.
For our company it means:
    * Meeting our customers needs and keeping competent consultation and advice as well as faultless execution of the order.
    * The creation of mutual trust and respect among our business partners through appropriate activities and our attitude.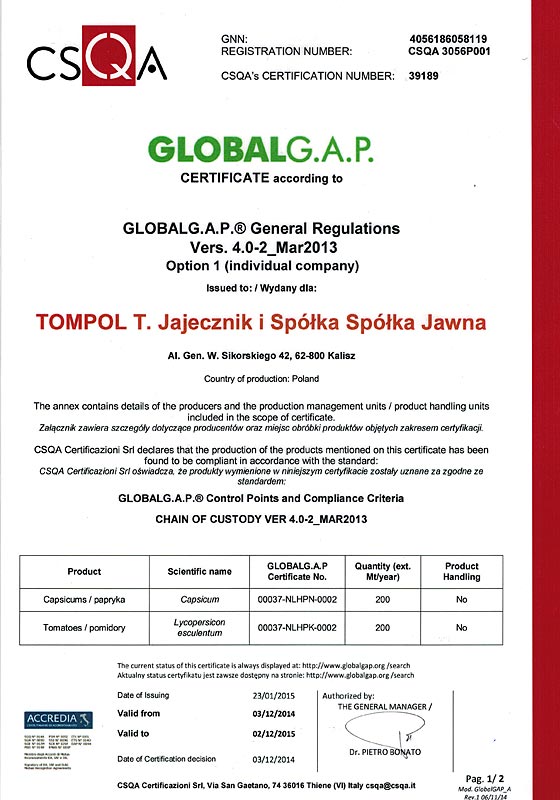 Therefore:
    * each current delivery should be a recommendation for future cooperation
    * we make a careful analysis and selection of suppliers
    * we provide qualified staff through systematic training of personnel
    * we plan and document taken actions releated to improving quality
Maintenance and continuous improvement of the Quality Management System by all employees is fundamental to the development and stability of our company.